North Cyprus IVF Center
Foremost Fertility Clinic for Infertility Treatments in Cyprus
EXPERIENCE


Established in 1998, North Cyprus IVF is the very first and has been the leading IVF clinic in Northern Cyprus with its 24 years of experience.
QUALITY

Prof. Dr. Savas Ozyigit, founder of North Cyprus IVF Center, is the recipient of numerous accolades, including awards for medical excellence, lifetime achievement, and service quality.
INNOVATIONS

Being a pioneer in the field of fertility treatments in Cyprus, North Cyprus IVF Center is following the newest innovations in medicine and new approaches towards health care.
Set up in 1998, North Cyprus IVF Center rapidly developed into a completely functional infertility clinic in 2001. Not only it was the first established IVF Clinic on the island, North Cyprus IVF Center has been a pioneer in fertility treatments ever since. On our website, you will be able to find information about causes and diagnosis of infertility, treatment options for various infertility problems and many more details.
No two individuals are the same, therefore, managing your infertility requires a unique and an in-depth analysis for every single patient. When it comes to infertility management, a single prescription will not fit every patient, so it is our responsibility to make sure that you are thoroughly assessed and that you are provided with a treatment option that fits your fertility needs perfectly.
With the aid of internet technologies and improvements in communication media, now patients can find information about possible treatment options abroad and are able to compare prices and services across countries and across clinics. This helps patients choose the best clinic with most affordable treatment options and receive high quality treatment services at the fraction of a cost compared to the United States or the United Kingdom. However, we ask that you are very careful about your clinic selection when it comes to infertility treatments. Knowhow, equipment, expertise and experience vary between clinics and the last thing you want is to end up receiving a poor quality service and a negative outcome.
At North Cyprus IVF Center, we take our job very seriously so the moment you contact us, we make sure that you are provided with professional service including expert opinions and recommendations regarding your case.
Our clinic is not only an IVF clinic, but also a genetics and infertility investigation center which offers you a complete infertility management package. When it comes to IVF treatments, it will be important to review a number of concepts before identifying the right treatment program for you:
Review of infertility definitions and concepts will tell us exactly where you stand in the concept of infertility.
Infertility Testing and Assessment will let us know your precise fertility levels and that will help us make an effective assessment of your fertility needs and requirements.
Based on your unique assessment, we will be able to choose the right treatment program that fill fit your fertility needs perfectly.
For us, success with IVF treatment is a top priority. Achieving success necessitates a combination of many factors such as being able to identify your unique needs and requirements, offering a custom prepared treatment program and guiding you through treatment in a step by step process.
What are the treatment methods offered by North Cyprus IVF?
Below are the list of the treatment options offered by North Cyprus IVF Center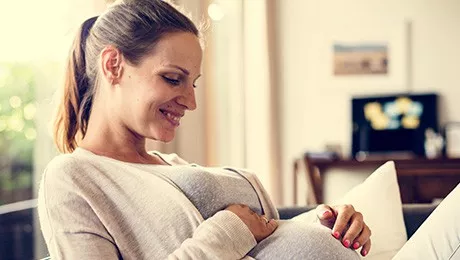 IVF with Cytoplasmic Transfer: Cytoplasmic transfer is one of the latest innovations in IVF treatment. Even though cytoplasmic transfer in itself is…
If you want to learn more about IVF treatments offered in the North Cyprus IVF Center, we recommend you to visit our other web site at lowcostivf.net as well.
What is the Treatment Procedure?
Below is a step by step guide which will give you an idea about how treatment procedure works.
The IVF Guide is Now available on Amazon ​and Barnes & Noble
What You Need to Know About Fertility, Infertility and Available Treatment Options
IVF Treatment is one of the most personal journeys couples go through- A journey with ups and downs, tears and hopefully joy. You may have been through various tests and treatments without a positive outcome or you may just be beginning to look into your options. One important thing before embarking on such a journey is to equip yourselves with the right information about physiological aspects of fertility, pathologies that may cause infertility and available treatment options both in current use and on the horizon. The IVF guide will help you understand normal physiological processes as well as where things may go wrong that will lead to issues of infertility.